About Us
[ult_animation_block animation="fadeInDown" animation_duration="3″ animation_delay="1″ animation_iteration_count="1″]
[/ult_animation_block]
[ult_animation_block animation="fadeInDown" animation_duration="3″ animation_delay="1″ animation_iteration_count="1″]
[/ult_animation_block]
[ultimate_heading main_heading="Together our team are committed to excellence… call us and lets make your childcare funding easier." main_heading_color="#dd9a2e" main_heading_font_size="desktop:30px;" main_heading_line_height="desktop:30px;" sub_heading_font_size="desktop:16px;" sub_heading_line_height="desktop:22px;"][/ultimate_heading]
[ultimate_heading main_heading_color="#dd9a2e" main_heading_font_size="desktop:30px;" sub_heading_font_size="desktop:16px;" sub_heading_line_height="desktop:22px;"]
We are the guys who've worked hard in the finance industry for many many years.
We're the largest loan provider to the childcare industry in New Zealand.
We've seen it all in childcare, the stress, the sleepless nights, the angry creditors, the frustration from bankers….
Childcare Funders has now helped many of New Zealand's leading Childcare providers. We can help you.
[/ultimate_heading]
If you would like to find out how Childcare Funders can help you,
please email us now for an initial consultation or call our
freephone 0800 88 33 33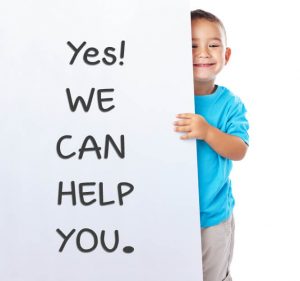 [ult_animation_block animation="fadeIn" animation_duration="3″ animation_delay="0″ animation_iteration_count="1″][ultimate_heading main_heading="How can we assist you?" alignment="left" spacer="line_only" line_height="1″ line_color="#edb44d" main_heading_font_family="font_family:Raleway|font_call:Raleway|variant:600″ main_heading_style="font-weight:600;" main_heading_font_size="desktop:22px;" line_width="80″ spacer_margin="margin-bottom:25px;"][/ultimate_heading][ultimate_spacer height="60″]
[ultimate_spacer height="0″ height_on_mob_landscape="40″ height_on_mob="40″][/ult_animation_block]
[ult_animation_block animation="fadeIn" animation_duration="3″ animation_delay="0″ animation_iteration_count="1″][ultimate_heading main_heading="Reach Us" alignment="left" spacer="line_only" line_height="1″ line_color="#edb44d" main_heading_font_family="font_family:Raleway|font_call:Raleway|variant:600″ main_heading_style="font-weight:600;" main_heading_font_size="desktop:22px;" line_width="80″ spacer_margin="margin-bottom:25px;"][/ultimate_heading][ultimate_spacer height="30″]
[just_icon icon="Defaults-building-o" icon_size="24″ icon_color="#ffffff" icon_style="advanced" icon_color_bg="#868c8e" tooltip_disp="left" tooltip_text="Address" icon_align="right" el_class="change-align-mobile"]
[ultimate_heading sub_heading_color="#8e8e8e" alignment="left" sub_heading_font_family="font_family:Open Sans|font_call:Open+Sans|variant:600″ sub_heading_style="font-weight:600;" sub_heading_font_size="desktop:16px;"]
Early Childcare Holdings Ltd :
Auckland
PO Box 125180
Auckland 1740
New Zealand
0800 88 33 33
Nelson
PO Box 1601
Nelson
New Zealand
0800 88 33 33[/ultimate_heading]
[just_icon icon="Defaults-envelope" icon_size="24″ icon_color="#ffffff" icon_style="advanced" icon_color_bg="#868c8e" tooltip_disp="left" tooltip_text="Email" icon_align="right" el_class="change-align-mobile"]
[ultimate_spacer height="10″][ultimate_heading sub_heading_color="#8e8e8e" alignment="left" sub_heading_font_family="font_family:Open Sans|font_call:Open+Sans|variant:600″ sub_heading_style="font-weight:600;" sub_heading_font_size="desktop:16px;" sub_heading_line_height="desktop:14px;"]
info@childcarefunders.co.nz
[/ultimate_heading]
[ultimate_spacer height="10″]
[just_icon icon="Defaults-phone" icon_size="24″ icon_color="#ffffff" icon_style="advanced" icon_color_bg="#868c8e" tooltip_disp="left" tooltip_text="Phone" icon_align="right" el_class="change-align-mobile"]
[ultimate_spacer height="10″][ultimate_heading sub_heading_color="#8e8e8e" alignment="left" sub_heading_font_family="font_family:Open Sans|font_call:Open+Sans|variant:600″ sub_heading_style="font-weight:600;" sub_heading_font_size="desktop:16px;" sub_heading_line_height="desktop:25px;"]0800 88 33 33[/ultimate_heading]
[ultimate_spacer height="30″][/ult_animation_block]